When my mom called me earlier this year and proposed a family trip – my reaction was mixed.
On the one hand, I was excited about the idea of getting away for a few weeks with my parents and two younger sisters, Chui and Angie. Growing up in Boissevain, Manitoba, my parents owned a Chinese restaurant and worked long, tireless hours seven days a week. Although talk of a family vacation often came up, the years went by and a trip never materialized.
After an extremely busy last few months at work and school, I was also ready to take a mental break. However, at the same time, I had reservations about a family trip. The five of us had never travelled together for more than a day at a time, how were we going to survive 2 weeks of "fam jam" time? Would this actually be a "vacation"?
I quieted the voices in my head, and told my parents I would look into taking the time off from work. Once I received the green light for my vacation time, my mom eagerly told me that she had been in touch with my sisters and everyone had agreed on China as the destination. Within a few weeks, our flights were booked and I received a travel itinerary in my inbox.
As the reality of the trip started to sink in, I pinpointed my top "must-dos" to prepare for the trip:
Passport renewal
Chinese Visa application
Vaccinations
My Canadian passport was nearing expiry, and I decided to renew it before applying for my Chinese Visa. I quickly looked up the photographer that I went to a few years ago for my passport photos, and was pleased to see that he was still running his shop in Toronto's Chinatown. Although the location is pretty bare bones, the photographer's energy reminds me of Willy Wonka and his prices are unbeatable. Three passport photos for less than $10? Sign me up!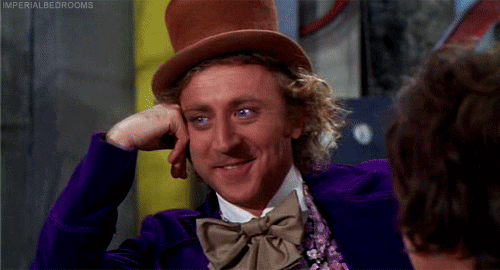 After getting both my passport and Chinese Visa photos done, I renewed my passport and started reviewing the Chinese Visa application process. The website recommends applying at least 1 month in advance (but no earlier than 3), and I would vouch for this. Due to some challenges that I had in getting the required documents for the visa (since I was born in China but had Canadian citizenship), I ended up visiting the Chinese Visa Application Service Center 6 times before I was able to finally get my visa. Luckily, I received my visa in time for my trip, but the process left me drained.
I touched based with my doctor's office and didn't end up getting any additional vaccinations, before leaving for China. As part of my final prep, I borrowed a few power plug adapters from friends and confirmed our flight arrival times. My middle sister, Chui, and my parents would be flying from Winnipeg, and I would meet them in Vancouver for a layover, before flying together to Hong Kong. My youngest sister, Angie, who had just wrapped up a two-year teaching contract in Jakarta, would be flying directly from Indonesia to Hong Kong.
June 25, 2017 rolled around and I lightly packed a large suitcase (hello, shopping!), and took a deep breath. Here we go.
Read more about the Choy family's travel adventures: Dizzying Heights from The Peak of Hong Kong.